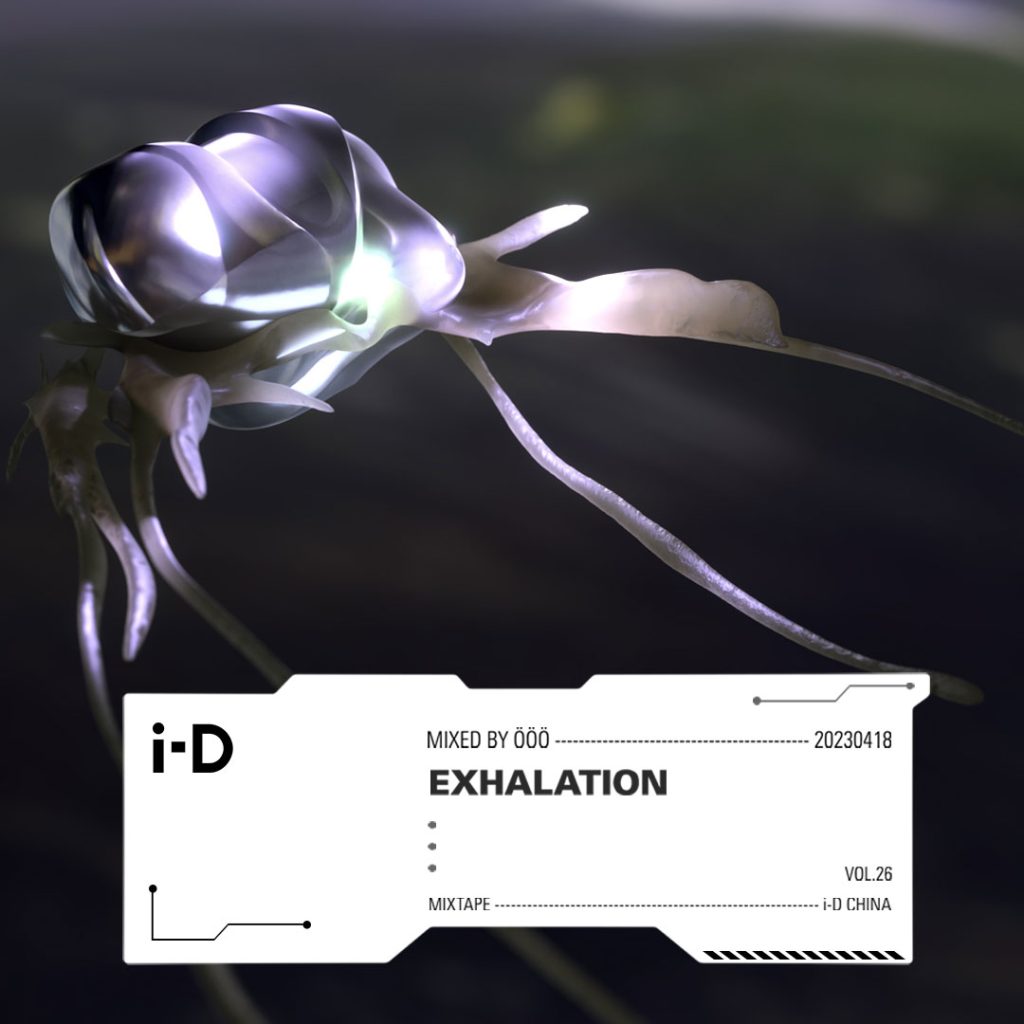 #
Ahead of the release of our forthcoming compilation "Exhalation" out on April 28th, we're premiering our 8 tracks from "Exhalation" with selected favorite tracks on the mix for i-D China.
Exhalation is the debut compilation of ÖÖÖ, which embodies our label's main theme of "Primitive Future". The concept captures the essence of a universal cycle that encompasses physical and spiritual elements for generating life, intelligence, and emotion. It speaks to the movement of life forms in all their subtlety or grandeur, from humans, creatures to planets, from unknown beings to unpredictable happenings. Exhalation is rooted in the origin of natural orders and chaos since time immemorial.
—— ÖÖÖ
As a non-profit label/online magazine founded in October 2020, ÖÖÖ aims to establish a formal platform for self-initiative/underground artists in the arts/music fields crossing the earth. Through diverse expressions of artist interviews, music podcasts, rave events, and upcoming label releases, ÖÖÖ is establishing contexts and narratives from a "Primitive Future" hypothesis. Encouraging people to be back to the origin of consciousness and beings, finding back instinct relations with nature, life, and eternal time.
#
Track List
Dark0 – Shining Star
Himera – Our Garden
nunu – cycle (GIL remix)
Swoyd Garden – Sunset Hole
SUTA – Vainglory Shard
estoc – SUCH GREAT NAUTILI (THE POSTAL SERVICE X CYPHR)
slikback – WARAU
Ultimate – Klusā Daba [Exhalation]
Ylateau – Xestia 夜莺 [Exhalation]
L.Cie – Cocoon
Azelsgöattii & Toby Davis – Phantom Rain 幻城雨夢 [Exhalation]
e6c41, Iva Peralta – Sun Fade [Exhalation]
Dviance – Need Minerals
SÁCCEA – Laberíntica [Exhalation]
Diego Navarro – Habitat
Ice_Eyes, Locre – Limen [Exhalation]
In My Talons ft. Cardi B – Flowers for Machines
1011 – Mirror
aestum – messxage [Exhalation]
Anh Phi – Wisp [Exhalation]
Klahrk & KAVARI – Wax
aircode – Dream of Popular Music
PHILTH HAUS – HETSXL
Escha & Ytem – Chase