Ö3 Artist: Yein Lee
Interviewed by Yuän (ÖÖÖ)
#
ÖÖÖ:
You were growing up in South Korea before you move to Vienna. In AQNB interview you said your practices are influenced by hyper-consumerism, gender politics, trashy industrial architecture. Also, cyberpunk fiction from the '80s has been always a reality to you to certain degree.
Can you please further illustrate to us that 'reality' with some fiction/film samples?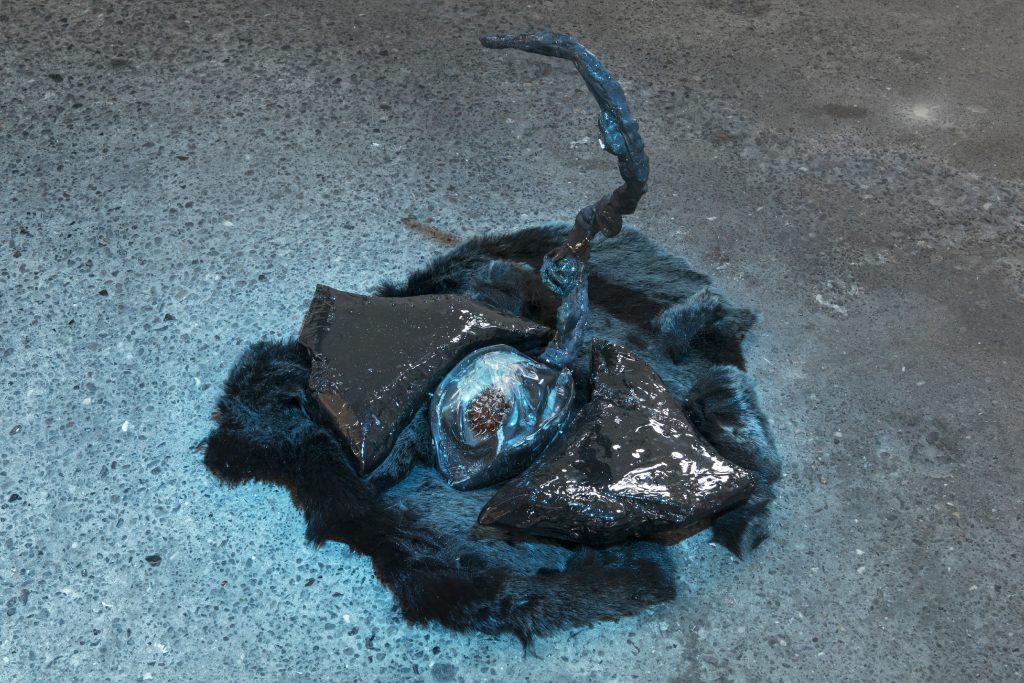 Yein Lee:
In this context, 'reality' is rather relative. I used 'reality' as surrounding, experience, perception of the current. I've lived at Hongdae in Seoul for a long time. One of the most representative films that I quoted in my answer would be definitely the film Blade Runner(1982), or the fiction like Neuromancer(1984). These landscape aren't so different from the streets where I used to walk around in the night of Seoul, intense amount of flickering neon lights, trashes, loud street music, small shops with Asian letters, and skyscrapers. Also 'Untact' payment system is very common in Asia. The freshly released computer game Cyberpunk 2077's street remind of me a lot these metropolitan cities in Asia in general. It is always interesting to see someone's fiction being someone's reality. However we always dream about something we don't really have.
Other than that, lately, I was really impressed by female Asian sci-fi writers like Kim Cho-Yup, Hao Jingfang, and Chung Serang, how they illustrate current issues of reality and how their lens of fiction make us think outside the box.
#
ÖÖÖ:
How did you deicide to explore the current subject?
Yein Lee:
In the last years, I have dealt with emotions, personal moments through gestures, abstract figuration of bodies. Then the concept of body has been expanded to me whilst a system around bodies has been also in my range of interest. Living in Seoul as a woman in early 2000, then moving to Europe, living as foreign person since 2014, these experiences took part to explore meaning of self.
I don't think it has been always my conscious decision, or rather slowly growing by following interest, curiosity and questions toward what's happening in my surrounding, what I see, what I observe. Sometimes, reading literatures, watching movies, and conversation with other people broaden or specified my interests.
#
ÖÖÖ:
The titles of your artwork seem tactile and intimate to a viewer's mind, while sculptures are teleporting viewers to an unknown post-apocalyptic world that may trig psychological turbulence or unfamiliarity at the first glimpse. How do you use these titles to metaphorize your sculptures, and then, introduce viewers to build a close-up conversation together?
Yein Lee:
The titles often carry my emotional turbulence when I look at the sculptures. At the same time, it could reflect certain anthropomorphic perspectives by attempting to carry own voices. Due to the personal approach, it can feel rather close to human viewers and have open possibilities that can be emphasised by viewers. Besides, this is also a practice of changing perspective, and experimenting on thought-transition in order to imagine non-human behaviour that can be adapted in a fictional scenario. The titles are suggestions, or a glimpse of what you will see instead of full describing what it is about.
#
ÖÖÖ:
Those 'Crosspollination' sculptures look like organ-plant hybrid with teeth, bone, flower, fungi, and neoplasm creatures. It is a futuristic trance of life-forms could be, we can also sense a touch of unexpected romantic aura co-existing in there. Can you tell us more about the artwork? What emotion or mood was contained in yourself when you create it?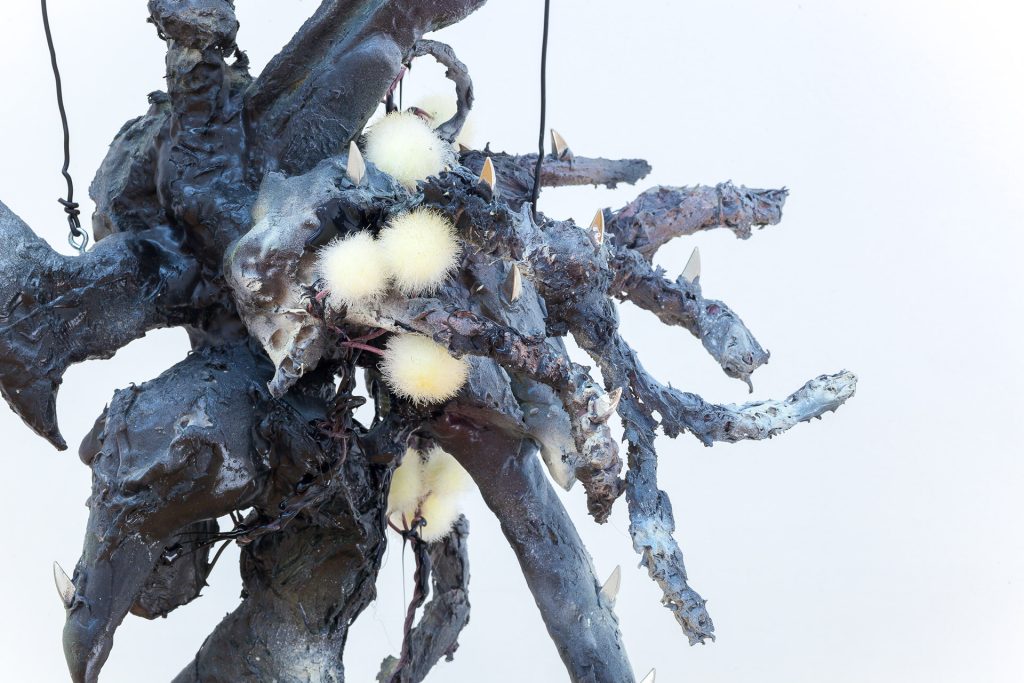 Yein Lee:
I was really fascinated by aposematic signals from small animals like nudibranch, flamboyant cuttlefish, and a toxic small frog. These fascinating warning colours behaviour shows also threat toward predator, "don't come to me". But also, the hedgehog's theory was also something I was really into which reflects ironic human social behaviour. The pieces like "I've been calling you" or "We are not going to drift away" at the exhibition "Crosspolination" reflect certain romance in interspecies-relationship with conflicting emotions. Of course I can also say it brings personal experience of reestablishing physical connection among humans in the post-pandemic era. They are sculptural gesture of reaching out, longing, then assimilating hybrid creatures that are trying to be vicious with unsharp spikes.
#
ÖÖÖ:
'Rejuvenate Body Order Now' explores how the biotech body is entangled in a neoliberal logic where we should pay for our bodies in order to improve our human capital. The dream of biotechnology-enabled augmentation has been caught in a sticky web of market interests that places the post-human subject in the role of the consumer. What is the world like when intelligent creature's self-optimization against natural decay becoming the main tone of society?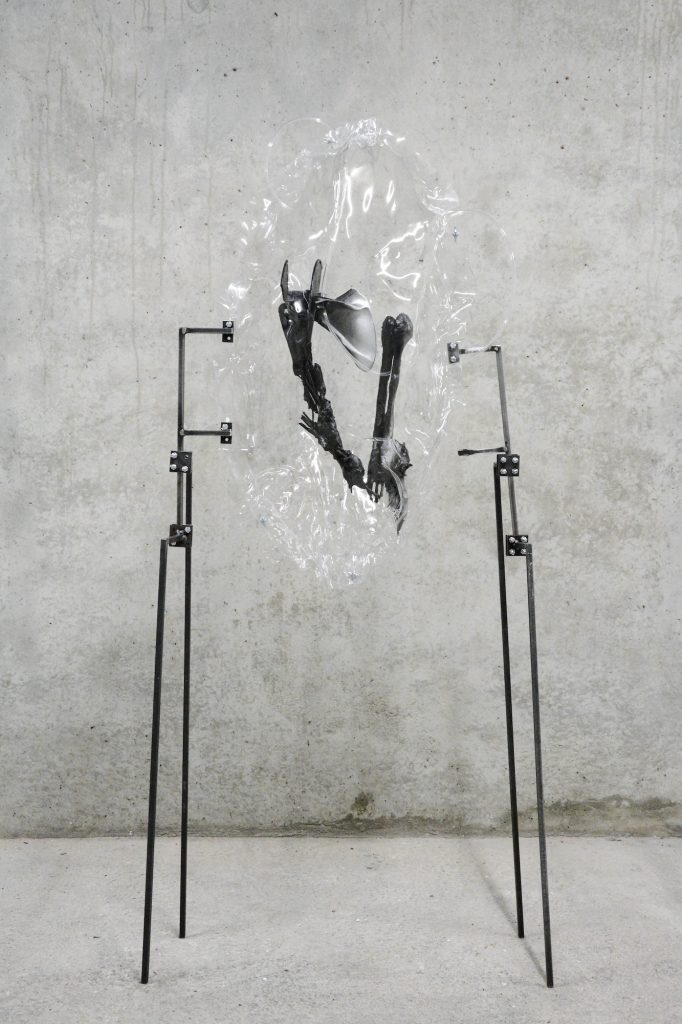 Yein Lee:
Based on the technological development on self-optimization, we've seen apocalyptic visions such as wealth polarisation, overpopulation in lots of science fiction. If the world is going to go further based on the current system, option for self-optimisation will be only possible to be afforded by very limited people.
In the early 2000, people's anxiety of substitution by machine is very present in the pop culture. However, unfortunately human physical labour is still cheaper than robot machine to afford. Even you see boston dynamics doing amazing movements that is extremely calculated computation. Already plastic surgery, high degree of self-care requests lots of financial aid.
Is natural decay going to be something that only exist for the poor, or the 'neo-naturalist' like "Altered Carbon"? Or can the natural decay be a very lucky thing? I can't say.
I'd rather to dream self-optimisation can be a free option for the intelligent creatures that is not necessarily pressured by egoistic desires, stereotypes, and social pressure. Can we rather dream about society that doesn't require a concept of "normal"-able-body?
#
ÖÖÖ:
"Instead of controlling just with an anthropomorphic perspective by objectifying materials, I let it be as it wants to be—let latex spill, let hot glue drip, let the work go beyond my sketches." Your work process sounds intuitive, raw, organic and metamorphic. Are you attempting to create a micro system without much human intervention? Which role/position you put yourself into this context? Are there any remarkable coincidences or moments you felt the most poetic during the work process?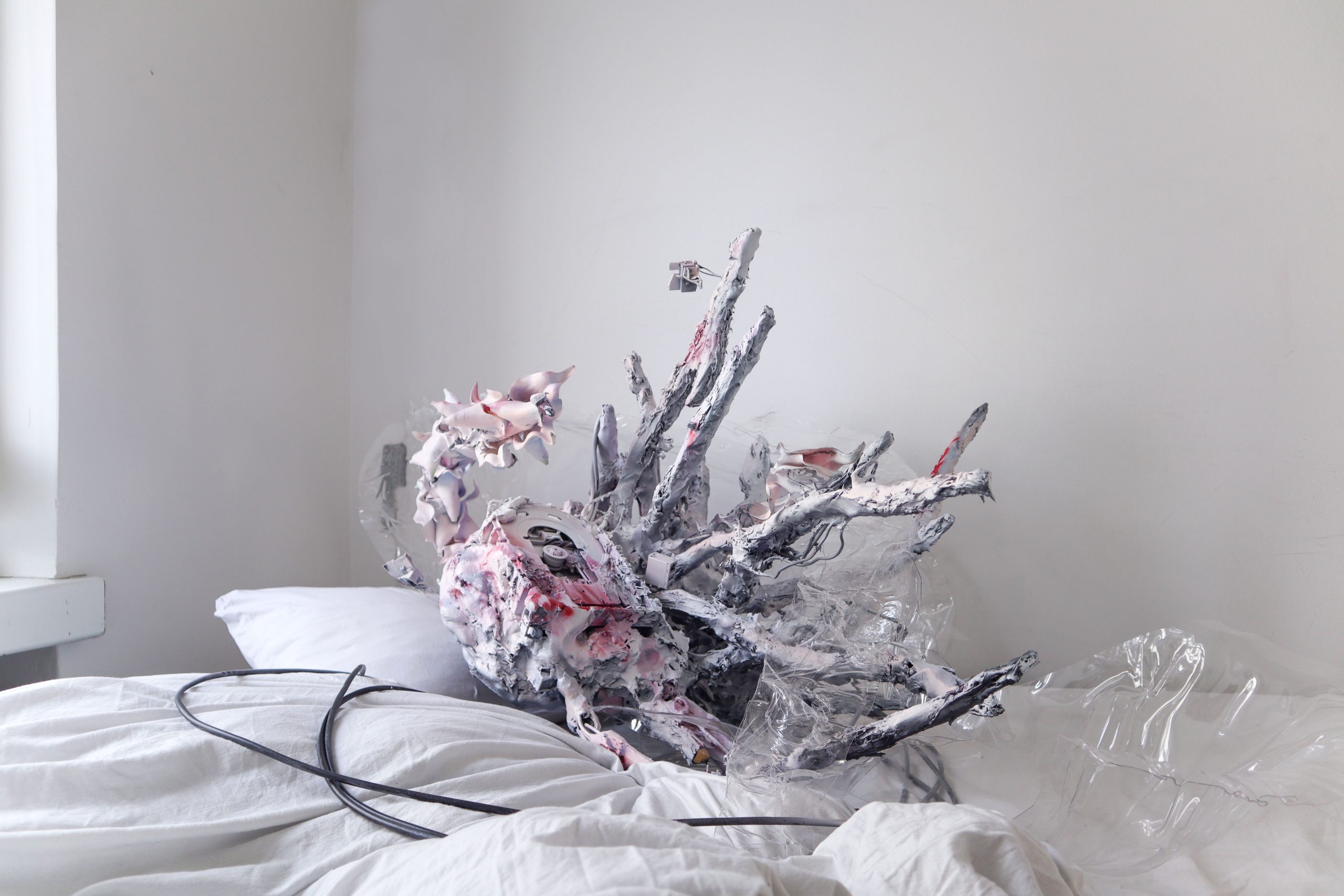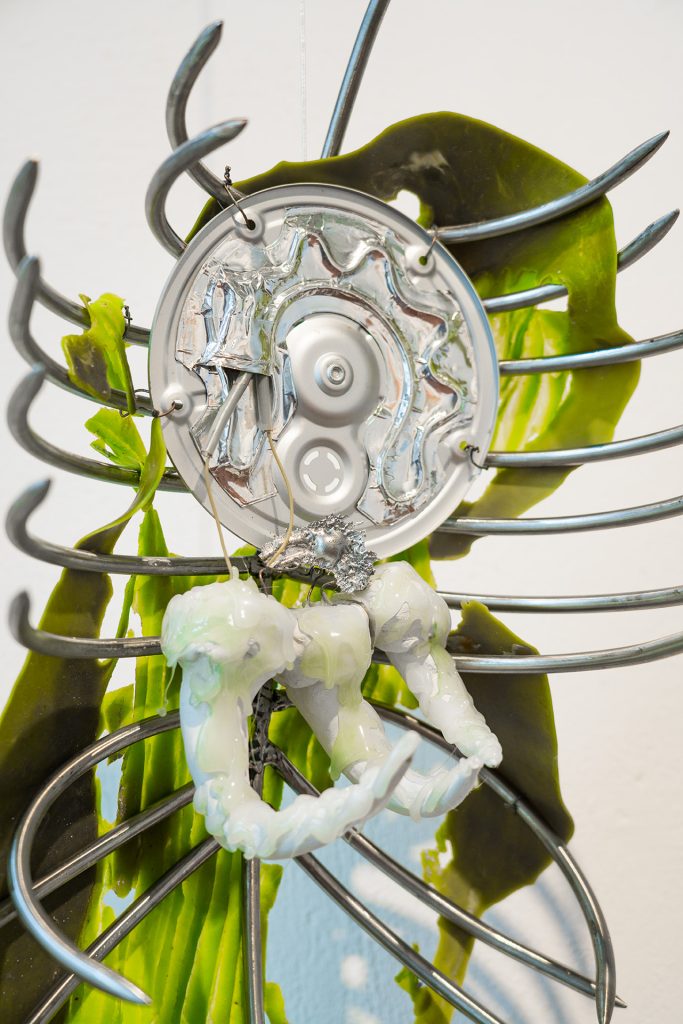 Yein Lee:
Although my process embraces intuition, my thoughts, ideas, imagination are the paddle. I can see you point of view that you could say my process can be creation of microsystem. But I don't think this process takes over the work's context. It's about rhythm between controlling and loosening moments. Well, for the piece "No-Named" which is an assemblage of found objects, latex, and bone structure, I must admit that I didn't have image of the final work's status. I'd follow my desire like, I wanna make bones out of metal, I wanna make textures on latex, I still have this broken rice cooker, I'd just disassemble it, open it, then it fits perfectly with other pieces that I have. In this process, I'm not really consciously aware. It's always very satisfying when I found right parts for the pieces.
#
ÖÖÖ:
You are positive about the promise of technology that would liberate our body's responsibilities from society in the future. How do you perceive the relationship of technology and its matter of morality?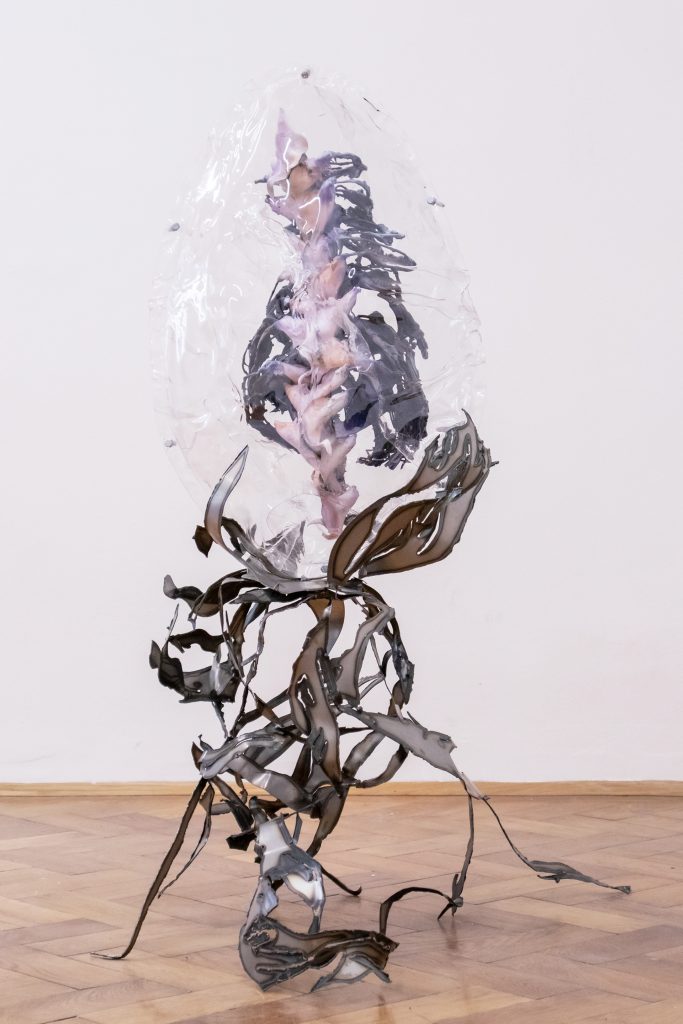 Yein Lee:
I'm dreaming about specific aspects of the promise of technology, that will alleviate labor duty that is imposed toward female-body, diversify body positivity, and open up concept of able-body.
At the same time, instead of leaning on hope, I'd like to keep bringing up the gap between the promise and the reality of technology. Lately technology has developed heavily based on market's interest, politics, and power. Of course limited sponsorship, funding opportunities for science take part of it. Then the relation between technology and its matter of morality isn't always complementary. So the troubles we encounter with technology in regards to morality, can be varied, based on contexts like market, social stereotype, class, human/nonhuman right, religion, and leftover of ontological body. Though the solution is always considerate social agreement that has to be carefully built.
#
ÖÖÖ:
Maybe technology would be more invisibly merged with nature in the future, if we can follow benevolent ways to develop ourselves. And in that time, we no longer talk about the two through such obvious dualism method like nowadays, especially our tech-dominated society is facing an unprecedented crisis and conflict with the alive planet right now. How do you perceive it?
Yein Lee:
It is a really good question. In certain degree, in the unprecedented crisis of what we are aware of, we are learning crisis management, maintenance, and especially, importance of symbiotic relationship, coexistence among others. Realising critical point of coexistence means dualistic way of understanding world is limiting to seek possible solution as it is lacking various perspectives to tackle problems. I am not an expert to answer this although I want to constantly raise this question around my works to trigger people's awareness.
#
ÖÖÖ:
Why do you think the world is already "science-fictionalized"? I agree with your thoughts about our bodies are in an intertwined system between the organic and the artificial now.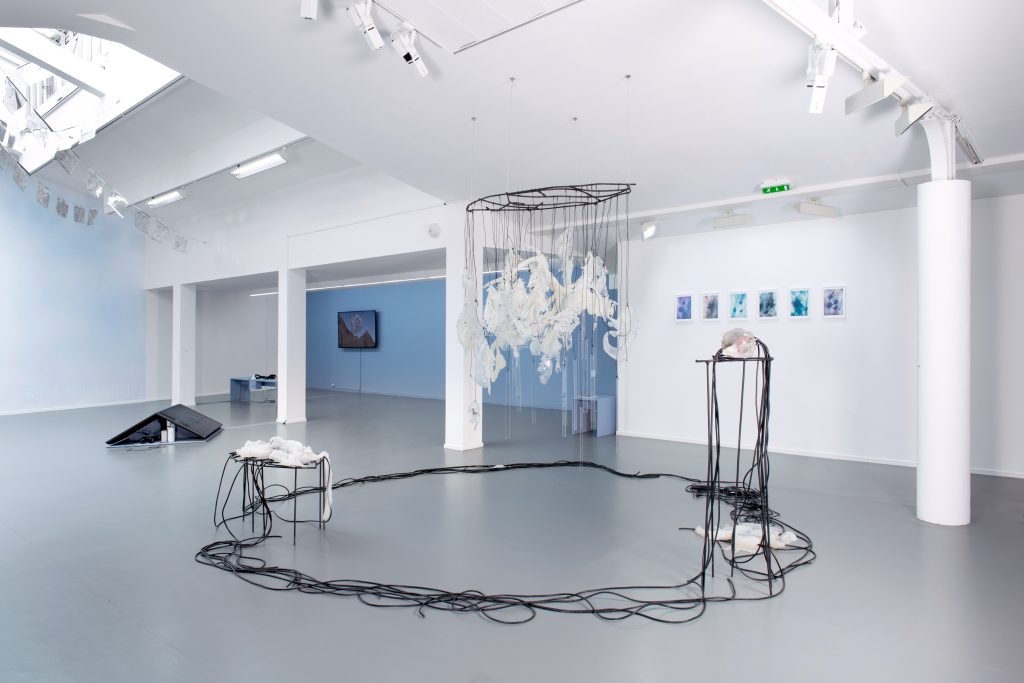 Yein Lee:
In this quote of 'science-fictionalized', I wanted to point out that lots of gimmick of what we used to think of future has happened. Lots of dream from the past has happened and is going to happen in the near future. Nasa's project, "Perseverance" landed on Mars in last February. A lot of bodies, we see in daily life, have partly artificially engineered like tooth implant, hearing amplifier, and birth control ring. When I was in the primary school in Korea in the early 90's, every year, painting competition with a theme of 'sceince-fiction' took place. My friends would paint a scene of current Video meeting, or walking video phone call with full of skyscrapers. Of course we don't have a daily robot butler yet but we have small round robot cleaner that is fairly usual to see. We pay almost everything like public transportation, restaurant via our phone, especially in China and Korea. So certain imagination from 80-90's science fiction has realised already while we are constantly try to divide between fiction and reality.
#
ÖÖÖ:
What hopes you want to convey through your work?
Yein Lee:
I hope to keep stimulating troubles, discourses, self-reflection and questions on society.
#
ÖÖÖ:
Any music you love lately you'd like to share with us? Thank you!
Yein Lee:
Yeule, L'Impératrice, Aseul