Ö6 Artist: Šimon Chovan
Interviewed by Yuän (ÖÖÖ)
#
ÖÖÖ:
It seems "intuitive association" could be one of the keys to entering your work. Such as primordial materials evoke the collective subconscious from a deep geological time and memory; hanging objects evoke a nervous emotion towards possible threats, or as a materialization of repressed fears and fantasies.
What kind of primitive or future territories do you expect these unknown or undiscovered objects to lead to?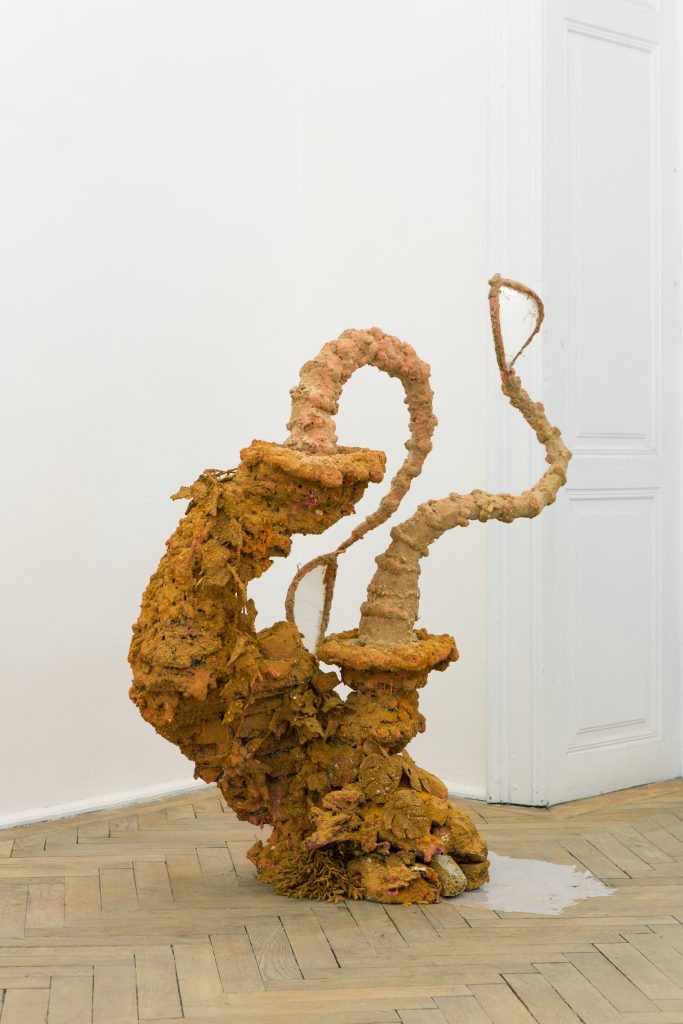 Šimon Chovan:
It would be nice if they stimulated all of the things you mentioned above – reptilian parts of our brains and possibly some genetic memories, geological or simply different than human relation to time and a sense of anxiety triggered by precarious future. Unease is something which lot of viewers mention in relation to my works. However, I think about all of these things a lot, but I am never clinical about their articulation in my work. Processuality plays a key role and I like to be surprised by the materials and their unpredictability. There is possibly a sense of skepticism in being didactical or illustrating something with clear edges – why would we make sculptures if we were able to articulate everything? Therefore my possibly biggest goal in terms of where my works could lead is somewhere at the edges of language and at the same time having an effect of embodying or grounding the viewers in the present moment.
#
ÖÖÖ:
There is a signature "earth" material crossing your artwork that embraces the raw and natural state. By forming it into different bodies, those earthly sculptures are given distinctive identities. We see a group of cocoons (or development phase of insects) in "Dear Thearling"; And in "Exhalation took million years", a pile of the heteromorphic creature with a windpipe-like (or vessel) root connected from the far ground.
How do you give birth to these identities? Are different subjects sharing any same roots regarding their directivity?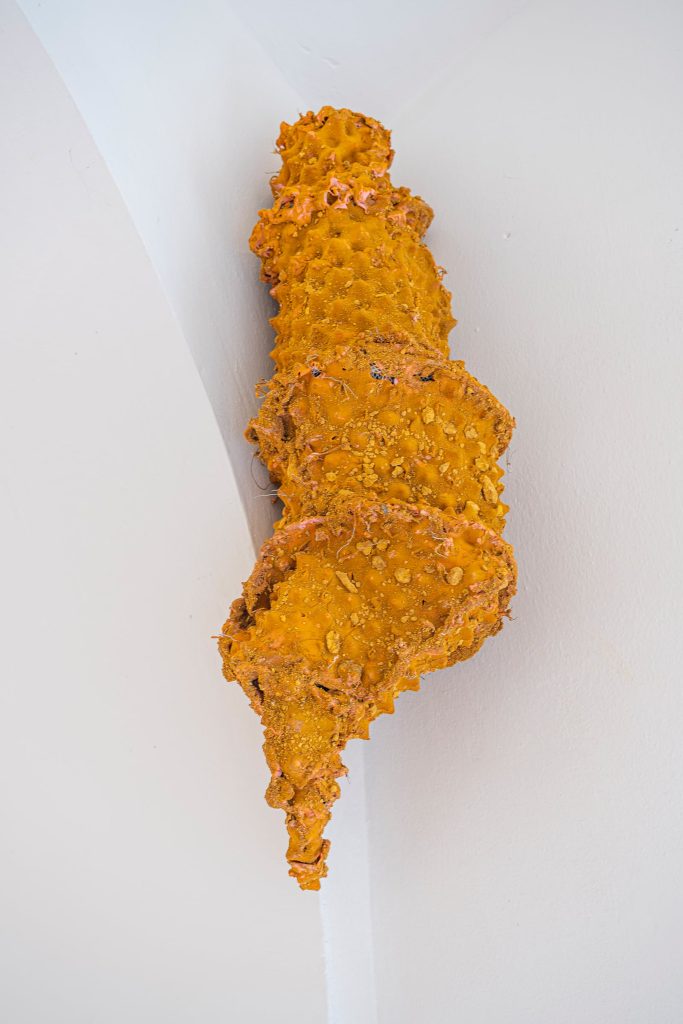 Šimon Chovan:
They are born from an organic process, where different forces collide. Instincts, desires and intuition clash with physical materials and their properties. Dear Thearlings started by casting the structure of a weird plastic garden pot with a bumpy texture, looking like industrial skin sores. I made sheets of this skin and glued ochre pigment on them – the earthly material which I forage near my parents house in Štiavnické vrchy, an area located in a volcano extinct some million years ago. The skeleton of the object is something between a cocoon or a beehive, generally a very short life form in contrast to the slow sedimentations of pigments from minerals being part of a process that spans vast amounts of geological time. This is a pattern which tends to be more or less always present in my work – I take something with human origin and treat it as a piece of newly discovered nature.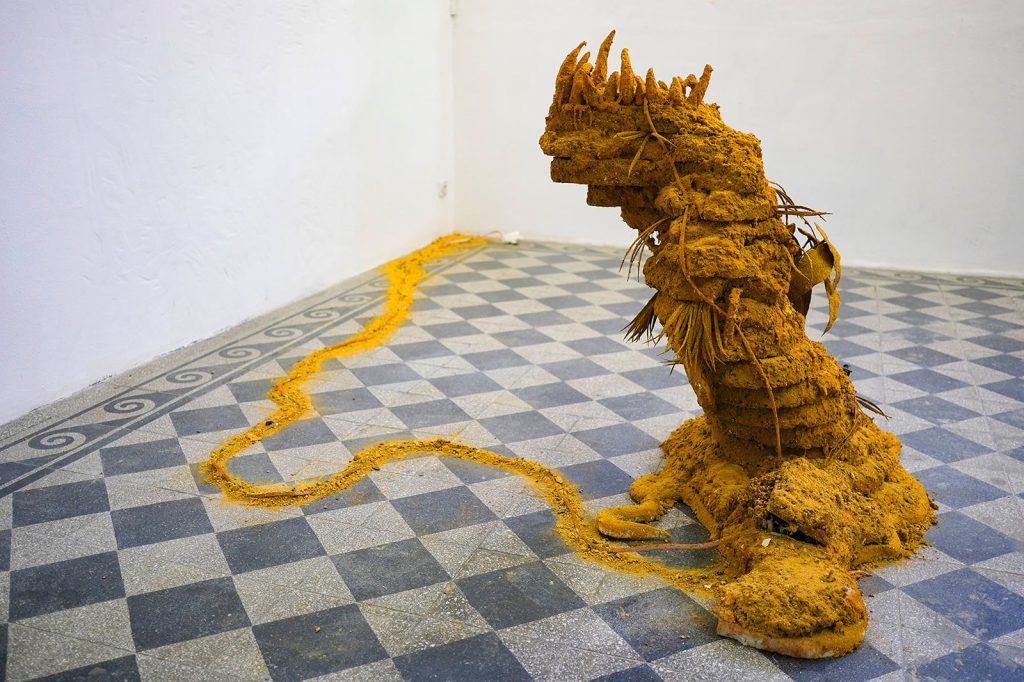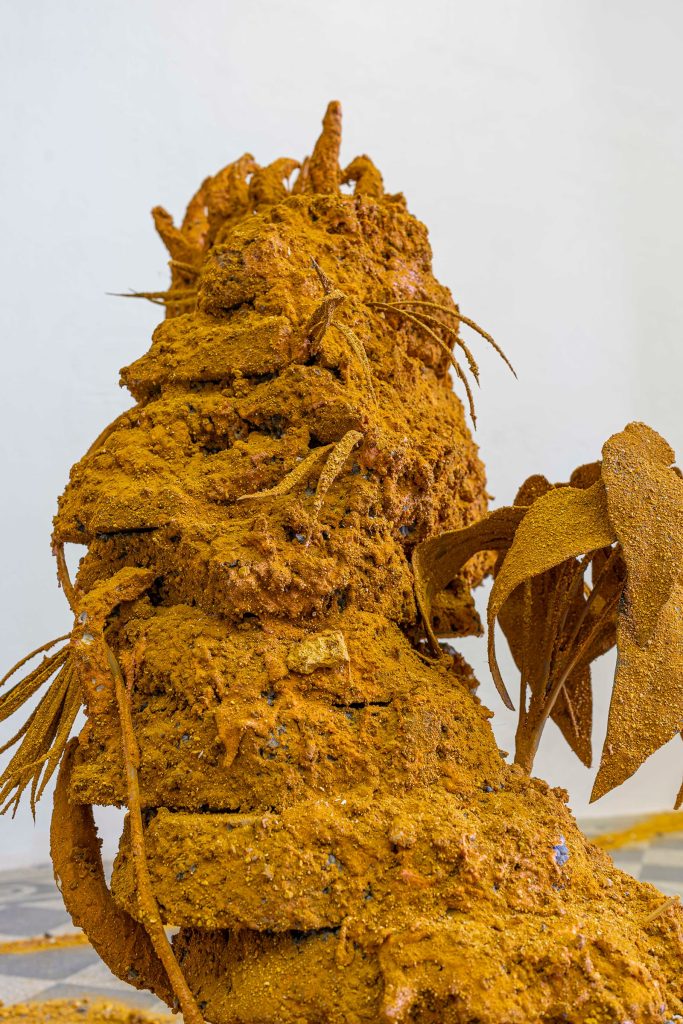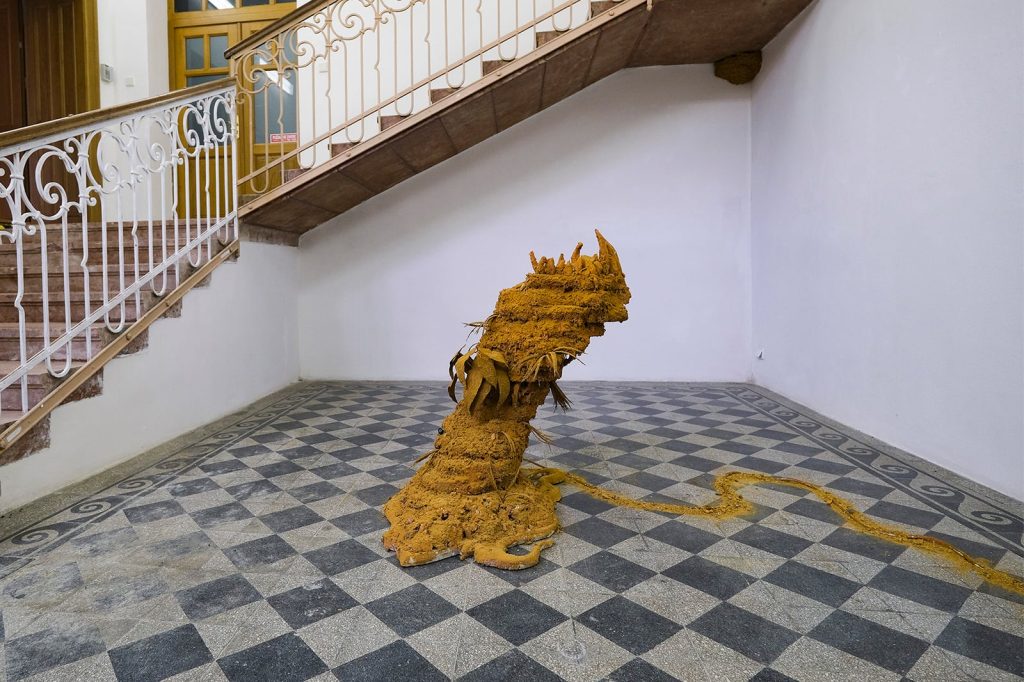 #
ÖÖÖ:
How did you stand on a non-human centered angle of view to create your art experiments?
For example, could you please suggest a way to revalue the processes that underlie the metamorphosis of living organisms without moral or scientific judgment?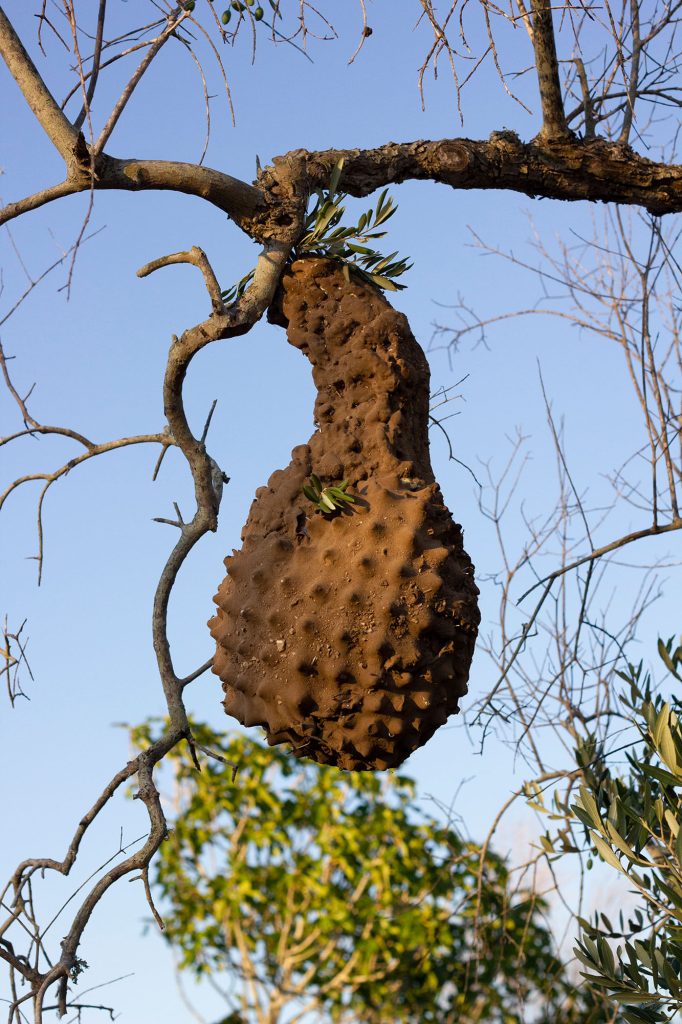 Šimon Chovan:
As many others I have been influenced by contemporary post-anthropocentric theories, from these I find the thoughts of Donna Haraway and Janne Bennett the most useful for my work. In general I find it very important to decenter the human perspective on life, but this is easier said than done. When thinking about other beings, we often tend to anthropomorphize them, metaphors are strongly present in science as well – for example when talking about the investigation of processes of mineral and nutrients metabolism in the mycelium, many authors use market oriented language and claim that mushrooms give loans or that they buy nutrients somewhere cheaper and sell them with profit somewhere else. I often wonder if this is really the case or if we are currently unable to see these processes for what they really are, in their complexity. It's also good to remind ourselves that we are holobionts – hosts to thousands of other beings.
#
ÖÖÖ:
Is there any specific source of inspiration nourishing your creations?
Šimon Chovan:
In general it´s the daily conditions of 21. century that never cease to astonish or shock me. Lately its been The Ontology of the Accident: An Essay on Destructive Plasticity by Catherine Malabou which reflects on destructive plasticity, split identities and the psychic consequences experienced by those who have suffered brain injury, neurodegenerative disease or have been traumatized. It also relates to your former question – it made me revalue the processes that underlie the metamorphosis of what it means to be alive.
#
ÖÖÖ:
The titles of your works are like sci-fi poetries that span over time, space, and biological affections. How do you conceive and set the title of an artwork? Do they function as a conclusion of the work, or an integral part of the body to complement the piece itself?
Šimon Chovan:
In general its a very tricky thing and I often change the titles multiple times. Usually I give titles after the objects are born, but there were exceptions. Its tricky because I like to believe that there is a quality in some of my works which grasps something beyond language. My titles are a parallel poems, which sometimes more and sometimes less successfully problematise the work, mislead somewhere else or give an emotional navigation. Poetry is for me the closest thing which is based in language but captures something otherwise impossible to describe.
#
ÖÖÖ:
What is the tension between forms and attributes in "Dear Thearling"?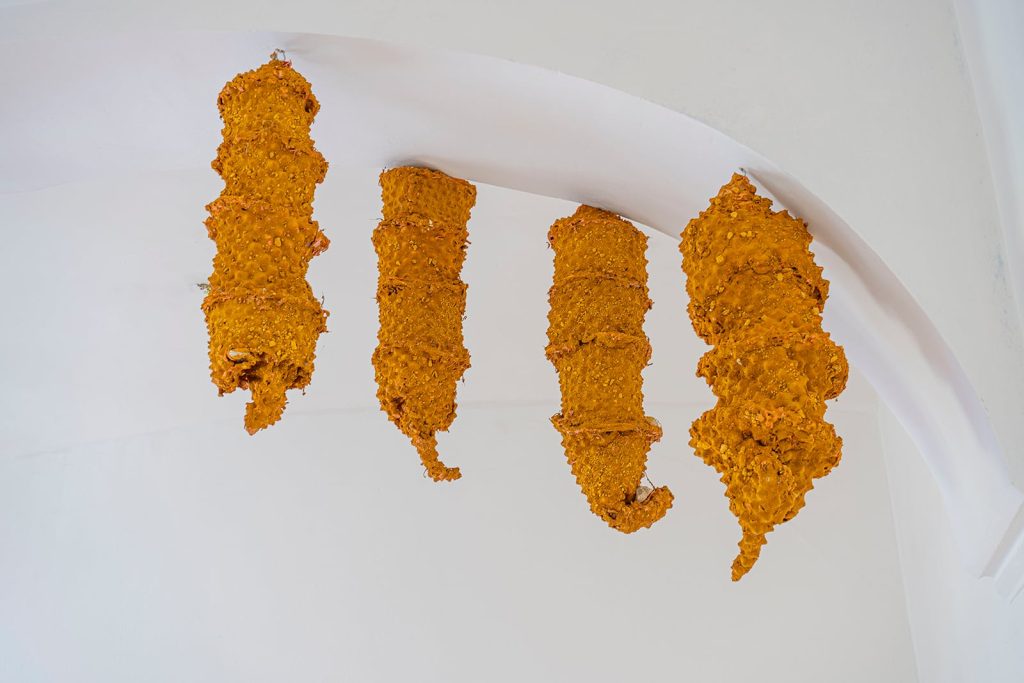 Šimon Chovan:
The synthetic, regular grid collides cover with an irregular, amorphous body, the pattern looks industrial and organic at the same time, the skin is bumpy, almost irritated but it seems as it was freshly unearthed from soil, which is where the unease of something borderline between the state of being alive and dead hits. Its not clear whats inside, if its a fossil or a developmental phase of an organism. The temporary form of a cocoon clashes with pigment formed by slow sedimentation under the earth.
#
ÖÖÖ:
"Metabolic intuition" gives us an imagination of interconnected nature and new technologies, you have added other layers of materials such as steel and 2D images with ochre. How can we better understand this series?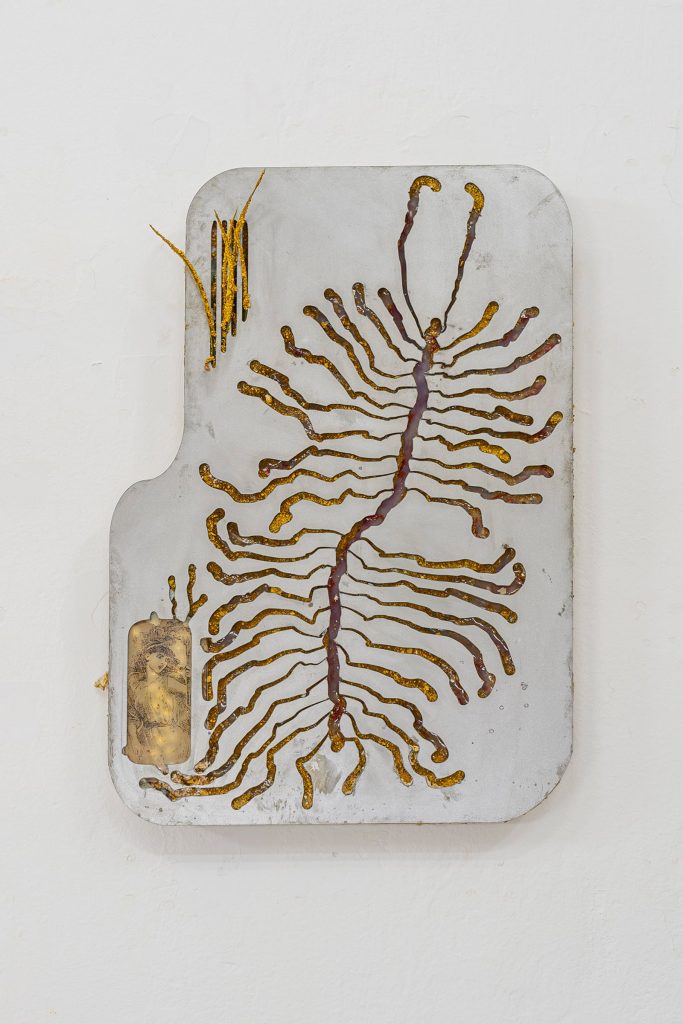 Šimon Chovan:
It came at a point when I was reading a lot of texts related to my longterm interest of something I call planetary metabolism. For me its a study of how different materials and beings circulate over the world by human activity, how things are extracted, shaped, transformed etc. Benjamin Steininger speaks about "technological metabolism that is forging an intimate connection between fossil materiality and humankind." and argues that "The relation between geological history and hypermodernity amounts to the smallest of catalytic processes."
These works are a diary made while reading these texts, they dont speak about anything in particular, they are more of an imprint of these processes. The basic framework for them comes from the tension between black steel and ochre pigment, both of these substances contain iron but they seem so different. I left the black steel in the raw state, so it oxidizes very quickly. If a human hand touches them, it leaves a rusty fingerprint. At this point they are covered with fingerprints of many curators and art technicians who handled the work.
#
Here is a quote from your solo exhibition "Transit Cell Song":
Exhausted nature gives off its last breath from behind a screen; monumental sculptures of plants with features of living organisms covered with earth, defending against the unknown or exploring themselves; screens with protruding cables delivering flourishing plant life to the surface; futuristic dresses from the collection Breath! (2018) evoking human circulatory system made by Eva Husárová from plastic tubes gnawed by mice – these are the works of art incorporating natural, artificial and technological agents whose roles constantly change and rearrange, thus creating new connections. — Erik Vilím
The sculpture of "Retired Seeding Unit" is where we no longer see ochre, instead a solid and cold black steel. By observing closer, we find that the rye seeds are placed in a circulation or transmission system through circuit-like tubes. What is the role of nature in the context of this artwork?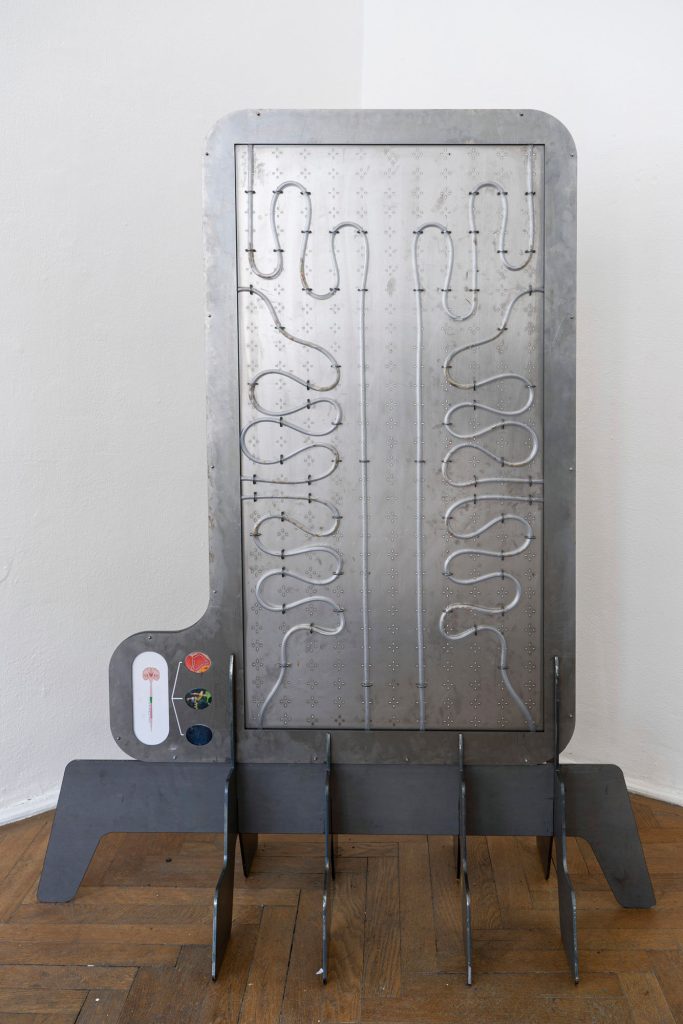 Šimon Chovan:
Later I changed the title of this work to Another Failed Space Startup Surplus, which I think sums it up haha. I made it triggered by some annoying tweet of Elon Musk.
#
ÖÖÖ:
Generally, how do you perceive human destiny in the next stage?
Šimon Chovan:
I dont feel I know the answers to this question, but my feeling is that we either learn to counterintuitively act beyond our limits, reevaluate how we relate to different temporalities, bodies and materials on this planet or become slowly extinct. Currently its hard to imagine us being able to act and live on the basis of time scales that vastly exceed the average human life and leave the comfort of carbosilicone machines and daily drama behind us. The worst thing is, the ones who are already suffering the consequences did not cause this mess.
ÖÖÖ:
At the end of the interview, could you please share with us any music, film, or book that you like recently?
Šimon Chovan:
I would like to point out a major solo exhibition by slovak artist Maria Bartuszova in Tate London running until 25. June. I am happy the art world is slowly discovering her amazing works and its sad she is not here anymore to witness it.
Thank you.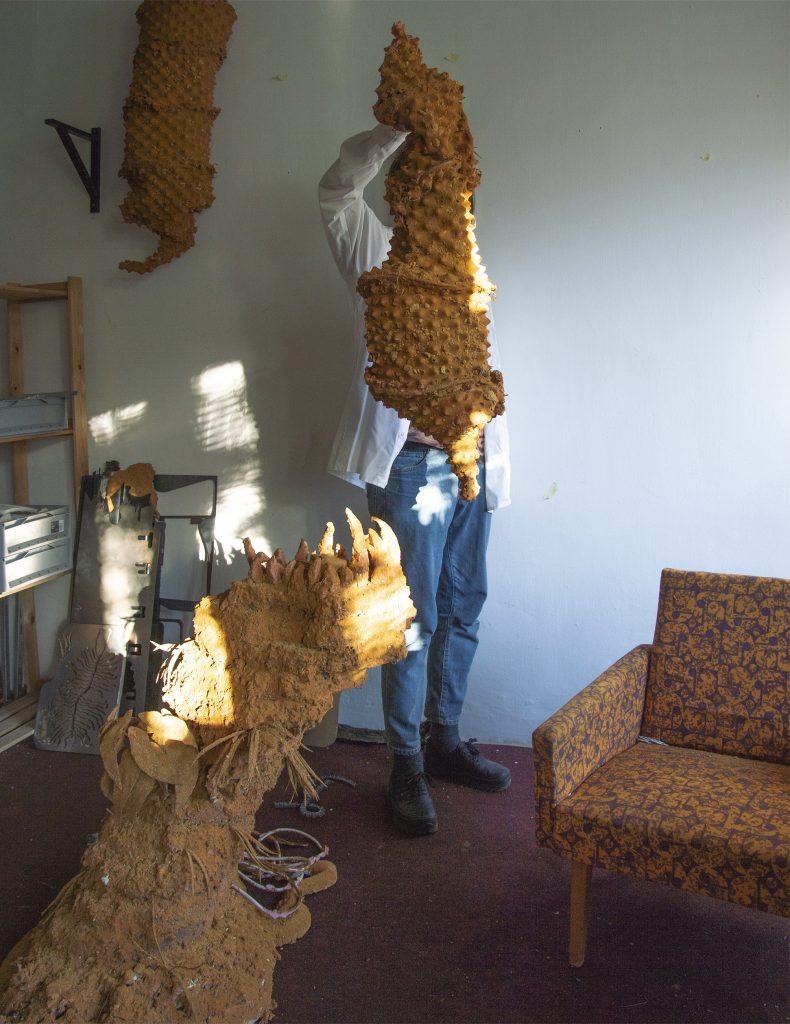 Artist Info
Šimon Chovan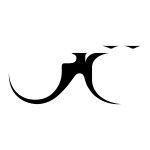 Evoking the rawest creativity in human nature, ÖÖÖ is growing in primitive future.